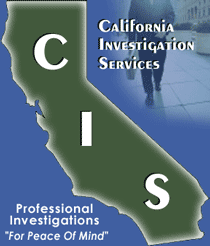 The Woodland Hills Chamber of Commerce Board of Directors has chosen Jay Rosenzweig of J R Investigations as their 2005 Small Business of the Year
.

Jay Rosenzweig graduated with honors from Northeastern Illinois University in Chicago. His introduction to the investigation business came in 1982 when he was hired by a warehouse to go undercover and find renegade employees stealing from the company.
Since that time, he has represented both consumer attorneys and insurance companies on cases involving fraud and misrepresentation. Jay has testified at trial on numerous occasions regarding identity fraud and social security number theft.

In 1995 Jay was named "Investigator of the Year" by the 2,000 member California Association of Licensed Investigators (CALI). He has a Certified Professional Investigator designation through CALI.

Jay was elected President of CALI in 1997. The following year, he served as their Chairman of the Board. During his presidency, Jay established a volunteer program for licensed investigators to assist a nonprofit group in their efforts to locate missing and abducted children.

Among the cases that got Jay noticed by CALI members was an abduction that led him to the violent streets of Guatemala City. The abductor was the child's biological father. After two years of fruitless searches by the family and other investigators, Jay found the child and father within 24 hours. The child was reunited with his mother shortly thereafter.

In another abduction case, Jay found the 15-year old daughter of a high-powered Bay area attorney. The girl had been abducted by an older man, and both were found by Jay living in a remote California mountain range. The girl was returned to her parents within one week, unharmed.

In the fall of 2003, Jay Rosenzweig and J R Investigations expanded its web based clientele and formed California Investigation Services. Since its inception, California Investigation Services has been the leading investigation company for referrals on the World Wide Web for California investigations.