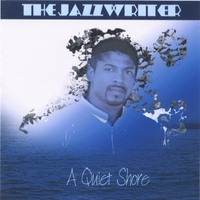 Mark Henry, known as The Jazz Writer, was born in Los Angeles, California. With his love of music beginning in his early childhood, Mark could be found listening to legends like Hugh Masekela, James Brown, Donny Hathaway, Stevie Wonder, and The Supremes.

Drawn by the emotional instrumentation and harmonies, he soon learned to play the guitar at the tender age of 8, bought a bass at age 11, and shortly thereafter became the bass player in his uncle's band. Having studied bass in high school during his impassioned teenage years, Mark was captivated by the great jazz innovators of the seventies who invented a new genre of music. Geniuses like Grover Washington Jr., Bob James, Ronnie Laws, Herbie Hancock, Dexter Wenzel, Donald Byrd, Patrice Rushen, Bobbi Humphrey, the Jazz Crusaders, and a list far too long to complete here were combining tight rhythms, emotional chord progressions, memorable melodies, and inspired solos to form what would become Smooth Jazz.
Music became Mark's first love. He studied flute, piano, music theory, recording arts technology, and radio before he began creating his own innovations of jazz. Eventually purchasing his own studio equipment, Mark took up Pro Audio recording, mixing and editing local bands and independent artists, recording shows, pads, PSA's and liners for Adele Fortier's legendary Gospel Connection radio show, and editing for the IT Conversations Network. All the while his skills as a jazz writer continued to develop, becoming evermore chill.

His two sons, Mark and Shawn, also embrace a love of music, first as trumpet players in their middle and high school bands, then as talented songwriters, producers, and recording engineers. Working together, this family organization has developed a powerful smooth jazz production entity, always uniquely outside the boundaries of genre to make great jazz while embracing the widest audience through crossover appeal.